World Class Experience! : Rosa Ceramics
By Vedanti Shinde
We all know Versace for expensive bags, perfumes, watches and clothing. But did you know Versace also makes tiles? Rosa Ceramics, located at Ghodbunder Road, opposite Suraj Water Park is the only showroom in Thane that retails Versace Tiles. Rosa Ceramics was founded by Mr Mitesh Manera on April 21, 2015. It is a premium showroom for the finest bathroom furniture. All the exquisite and high end facilities that Rosa Ceramics caters to are of advanced technology from countries like Germany and Italy. The showroom is a host to over twenty four different international brands of sanitary ware and bathroom fittings. They have a wide variety in their sanitary ware like wall hungs, ceramic wash basins, designer wash basins, and flushing systems.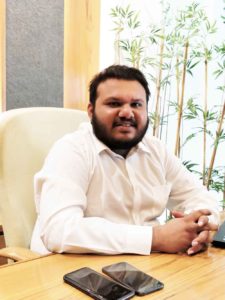 Mr Mitesh Manera believes that Rosa Ceramics is not just a business, it's a brand. He wants to make his showroom the culmination of international brands at one doorstep. When asked which countries' products are usually preferred, he says that each countries' product has its own USP. They keep a collection of many brands so that they can provide the customers with the style that suits the aesthetic of their home best. Most of the patrons of Mr Manera are architects and interior designers, with a higher middle class of walk-in clientele. However, to be able to offer a variety to all stratas of clients, Rosa Ceramics also provides the option of Indian brands upon specific demands.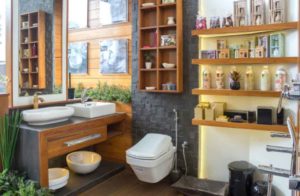 Some of the many imported brands for bathroom fittings at Rosa Ceramics are Hansgrohe, Delta, Brizo, and Bravat. Well known international tile brands that they hold are Realonda, Graspania, Aparici, and Apavisa. Due to these famous names in their catalogue, the business came under the Luxury category, with customers spending 28% on taxes. The market took a big hit during demonetization. But only recently, they have been recategorized into 'semi-luxury' which brought a necessary relief into their market. The primary focus of Rosa Ceramics, said Mr Manera, is retail sale. Their motto is that when a customer walks into the showroom, they should leave satisfied. Business, he said, is about building relations. Mr Manera trusts mouth-to-mouth publicity over any other mediums. 'If the customer trusts you, they will vouch for you.'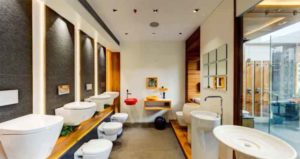 The Rosa Ceramics showroom is very aesthetically and elegantly designed where the customers can walk around. One can see the various areas dedicated to the major brands hosted by the showroom. Clients may even get a few ideas to design their own homes.
In a few years, Rosa Ceramics may consider taking wholesale trading under their umbrella.