The Indian Women's Cricket "Raj"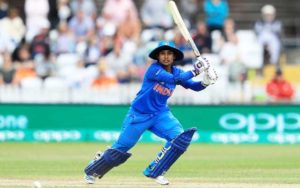 Juili Kulkarni
Mithali Raj has broken yet another record, and this time it is the number of ODI appearances that she has made over her long and illustrious career stretching over 20 years. On February 1, India skipper Mithali Raj became the first woman cricketer to feature in 200 one-day internationals, surpassing former England captain Charlotte Edwards' record of 191 ODIs.
At the tender age of 16, the school going Mithali Raj made her ODI debut against Ireland in Milton Keynes in January 1999. Since then, Raj has been an indisputable pillar of strength in the Indian women's cricket team. The veteran batswoman is also the highest run getter in the world with 6622 runs at a stellar average of 51.33. In addition to her envious ODI feat, Mithali Raj is the first Indian cricketer, both male or female, to reach the 2000-run milestone in T20 internationals.
Mithali Raj quit dancing for cricket and made the best of bowlers dance to her tunes. An inspiration for budding and young women cricketers, Mithali has to her name Arjuna award in recognition of her achievement in sports in 2003 and Padma Shri award, India's fourth highest civilian award that was conferred on her in 2015. Scoring over a 6500 runs in one day cricket, it is her selfless contribution to the game of cricket and her 'drive' to succeed at the highest level is what defines best the Indian women's cricket 'Raj'.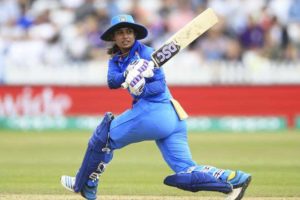 The prolific batswoman was born on December 3, 1982 in Jodhpur, Rajasthan. Her father, Dorai Raj, was an officer in the Indian Air Force and Leela Raj is her mother. Though she was born in Rajasthan, she was brought up in Hyderabad. Travelling from north-west part of India to the south, Mithali now lives in Hyderabad, Telangana. She attended St. Johns school, Hyderabad for cricket coaching in her school days along with her elder brother. She has practised classical dance for eight years. She quit her dance to pursue her cricket career. Mithali started playing cricket at the tender age of 10, when she was just in the fifth grade and just after six years when she turned 16, she was picked for the Indian team. "Playing for India was never thought of. It just happened. Everything went so quickly that with a wink of an eye I was donning the Indian colours", says Mithali.
Raj idolized Kapil Dev and started off her cricket as an opening medium pace bowler and an opening batswoman.  However with the passage of time, Mithaili as a batswoman took the better off Mithali as an opening medium pace bowler. She started concentrating on her batting and honing her batting skills. As she could not devote much time to medium pace bowling, she dropped it from her armoury and picked up the leg break hat from her bag full of many colourful hats.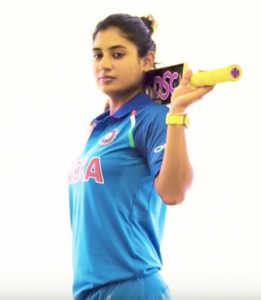 The ICC Women's Cricket World Cup of 2005 opened the doors of captainship for Raj. She was just 22 years old then when she was bestowed with the responsibility of leading her side. "I was never a born leader. So the initial phase of captainship was a little difficult for me. But seeing India through to the World Cup gave me immense confidence and helped me to believe that yes I can lead the Indian women's cricket team", expressed Mithali. As a captain, she looked up to one of the most successful Aussie skipper Ricky Ponting. She says, "Just like Ponting, I was asked to shoulder the responsibility of the side which composed of a few more senior players than me. I observed his leadership skills and the way he managed the youngsters and the seniors in the team". Raj had a bunch of senior players like Anju Jain, Anjum Chopra, Neetu David, Hemlata Kala to name a few, which made the captainship task look daunting. Deriving inspiration from Ponting, she confidently led her team to two World Cup finals in 2005 and 2015.
The 36-year old from Jodhpur is no stranger to record books. Very few can forget the memorable double-century she scored in England. Her majestic 214 in Taunton back in 1999, when she was a mere 19-year-old, was then the world record for the highest individual score in Women's Test cricket. The highest run getter in women's ODI cricket and the first Indian to score 2000 runs in T20I are two of the most celebrated records held by the Indian captain.