Planning to design your house?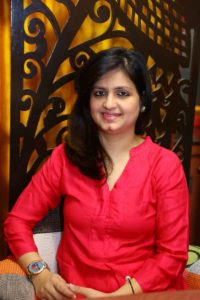 Priyanka Sardeshpande, ( Interior designer)
For almost all interior design jobs, your goal is simple. The client has a vision such as a more up-to-date family room or a more functional office. Your statement has to show how you'll make the vision real. A different client, however, may be dissatisfied with her status quo but can't say what's wrong with it. So it is important to define your own Design Concept Statement.
While as an entrepreneur,resist the urge to sell yourself. Your design concept statement is not an advertisement. First, state the intent of your design and then explain how you accomplished your objective. Most important aspect to decorating your/Client's home is that it reflects who you are, your personality and your style, so it is important to have Mutual Compatibility with your client while designing a space for him/her.
Interior design concept statements combine the most important ideas and processes contained in your interior design proposal.
The statement should also articulate the room's overall ambience. Carefully consider your interior design concept statement. Detailed examples of design elements should be presented separately from your design concept statement. Tailor your interior design concept statement to meet specific client requests.
The rule is as follows: there is little chance common concepts and ideas will work for you as well. Instead, you should be seriously considering developing a statement of your own.
Residential/Commercial Interiors:
When planning any interior space, you not only want it to be beautiful – you also want it to be functional.
All too often we have clients come in that don't like a room in their home but can't pinpoint what they don't like about it.  In some cases, it may be the colours or out-dated furnishings or accessories, but in many cases a poorly planned space is the culprit.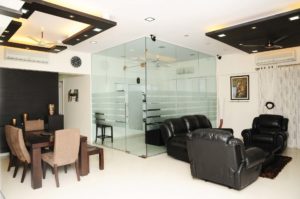 Here are some important tips to remember when planning any interior space:
Ergonomics:As interior designers, before you can create the perfect room, youneed to focus on how you live, what you do, how you function & most important is the Ergonomics of the people in the family so you can maximize your home's potential.
Ergonomics is an applied science concerned with designing and arranging things/mainly planning of furniture people use so that the people and things interact most efficiently and safely
Unobstructed Pathways:Survey your space and make sure the pathways you use regularly are unobstructed. Where are the doors? Where are the hallways?  What is the quickest pathway to those spaces?  Once you make that determination, organize your furniture in clean, straight lines around those areas so you have clear pathways to and from the adjacent spaces.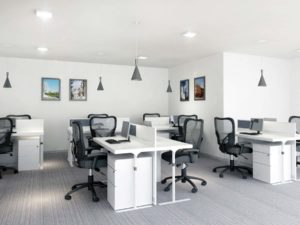 Paint smaller rooms in softer, lighter colours to help make the room feel larger.
Use decorative mirrors to add instant light to your living space: Mirrors can also be used to make a small space feel larger. For larger rooms, or any room with a more limited amount of natural light, mirrors placed directly across from the windows, will add instant light. Decorative mirrors can also be used in lieu of art to fill empty wall space. Large or small, mirrors add light and dimension to your living space.
Mix it up. Mix up patterns and textures. Mix up old and new, expensive and inexpensive.
Go green:Add plants to your living space. Add them to every room, small or large, few ormany. Plants are an inexpensive means to accessorizing your space and adding colour and texture. Not only are plants beautiful but many can clean household air and balance humidity. They can absorb pollutants and remove harmful gases from the air. No home should be without these wonderful greens.
LESS IS MORE – Sometimes the smallest things make the greatest impact. Maybe you want to soften your walls, brighten a room, or add some warmth to your living space.Mobile : +91 9833080685

Email : priyanka.s@imaginationdesigns.co.in

Website : www.imaginationdesigns.co.in