No other House full of Funfor kids than the Fun House
Dr. VandanaBhalme
" FOR THE ULTIMATE JOY OF YOUR TODDLER AND KIDS​" aptly describes the value statement of the most modern  indoor soft play park recently opened at Kapurbawdi junction in the heart of Thane.
My curiosity made me visit the place as my son had received a brochure from his school giving a schedule of school picnic to FUN HOUSE ENTERTAINMENT.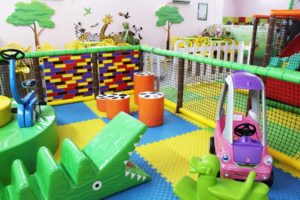 I was overjoyed to see for the first time in real life what I had so far seen only on YOUTUBE.
The park is located on the first floor of High street mall in a huge air conditioned hall. It is painted in attractive bold colours. The walls are decorated with real looking jungle animal cut outs. The flooring is covered with lovely blue and green soft compressible seamless matting.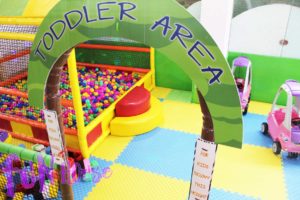 The place has a truly enchanting look and is indeed a splendid spectacle.
A bunch of kids were bouncing up and down on two trampolines in the right side corner. Some of them were having extra fun, simultaneously throwing and catching two huge pink and yellow balls.
On the left side, there was another trampoline attached to a foam pit having colourful foam blocks. Some kids were thrillingly jumping higher and higher on the trampoline and then diving into the foam pit. Some brave heartswere trying to do somersaults from the trampoline to the foam pit.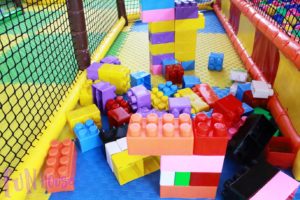 Slightly older kids were making a beeline for the unique winding tunnel slide. You have to climb up high on a wide heavily padded step ladder to enter the winding tunnel slide. Then you let yourself go in zigzag path to fall down. And lo!  You land in a large ball pool, full of colourful soft balls. Some children would swim in the ball pool and some would run back to the stair to have another go.
There are exhilarating three wave slides, swings, rope-bridge, and obstacles. There are wall climbers for the tenacious kids.
For toddlers (kids below three years), there is an awesome Toddler Zone. It has a large Ball pool with a lovely canopy on top. Multicoloured soft balls provide an exotic ocean to toddlers, to crawl, stand, fall, and sleep without any fear. There is an automatic merry go round which toddlers love immensely. It has many other attractions like beautiful cars to ride, large feather weight building blocks to make a house, gentle rockers, scaly crocodile and wall mounted games.
This large gamut of fun activities is coupled well with the extremely courteous and caring staff. They have been trained to take care of the kids.
And, yes, why should only kids have all the fun? So, for moms and dads, there is a super cool cafe, with a polished wood flooring and eye catching comfortable furniture.It can easily accommodate 50 people and gives absolute privacy to your parties, be it a birthday, get together, or a family celebration.The snacks, drinks and food are delicious and affordable.
I am sure that this stunning fun park will soon become the most sought after destination for Thane kids!