Vedanti Shinde
Everyone has heard of bar hopping or club hopping, but have you ever heard of restaurant hopping? This comparatively newer concept has seeped into the world of food where people hop from restaurant to restaurant for every course! In Mumbai, let's just call it food hopping, because not all good food is served in restaurants. Although any area in Mumbai would provide you with a multitude of mouth-watering options, my friend and I chose Matunga. A great selling point of food hopping in Matunga is that everything is located around King's circle, a walkable distance from the train station.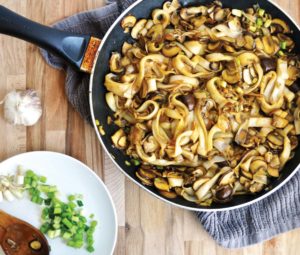 We started our day at noon by walking to King's Circle and our first stop was a road-side sugarcane juice stand. Once our thirsts were quenched, we made our way to 5 Spice. 5 Spice is famous for its diversity in menu and generous quantities. We ordered the 5 Spice Noodles in Mushroom sauce, and we are not sorry. Dripping in tasty mushroom sauce, the noodles were well cooked and abundant with vegetables with no traces of residue oil in our plates. Unfortunately, the two of us couldn't finish the noodles even though we were just at the beginning of our journey. We had to make place in our tummies for more food to come, so we packed the leftover noodles and went on a pro-digestion walk. We discovered that the area under the King's Circle flyover connecting Maheshwari Udyan has been developed into a garden with a jogging track, rock formations, seating steps and green shrubs.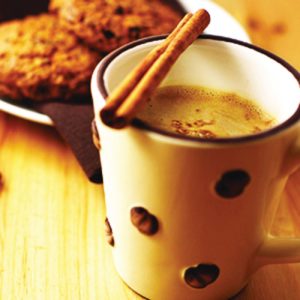 We spent an hour walking, catching up on the latest gossip and reading the books we had carried. When we finally felt some space freeing up in our abdomens, we headed to Just Chill 7 for softie icecreams. We recommend you carry wet wipes with you because on a hot afternoon like ours, our softies melted into our hands faster than we could eat them. We relished our Rich Dark Chocolate and Chocolate Ripple softies before heading to Koolar & Co. Koolar & Co is one of the last remaining Irani cafes in Mumbai, situated on the corner of King's Circle right next to 5 Spice. In that oddly-shaped cafe, you will feel as if you have stepped back in time. The wooden display counter, old posters on the walls and checkered tablecloths are iconic. We shared an anda bhurji, the classic bun maska-Irani chai combination for the perfect tea time around 5pm. On our way to the train station, we made one last final stop to Ramashray and packed ourselves some sheera as a personal treat to end our food-filled day.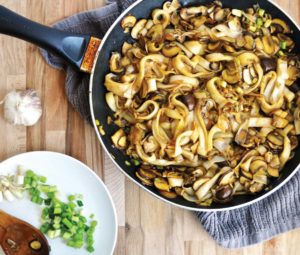 If you decide to go food-hopping in Matunga like we did, you could mirror our schedule or choose from more options that Matunga has to offer to customize to your own tastes. A few more honourable mentions are Elementaria Bakery Cafe's tub cakes, dosas and filter coffees at Madras Cafe or Mysore Cafe and thick shakes at Dairy Don. While you're in Matunga, maybe you want to buy books at discounted rates from the road-side book stands for some food-for-thought.