For cocktail enthusiasts: BeerBuck Cafe
By Vedanti Shinde
Tucked away in the corner of a busy junction like Castle Mill, Beerbuck Cafe is a haven for people seeking a respite from their busy lives: a cafe to step into for a cold beer and chill conversation. Attended to by a dynamic father and son duo, Milind and Ajinkya Palkar, Beerbuck Cafe was started on the October 26, 2016. Bored of the monotony of life, both father and son had one theme in mind: to make beer a socially acceptable drink in Thane. In order to cater to all audiences, Beerbuck Cafe has four types of settings. The ground floor is a typical indoor cafe scene with an interesting wallpaper that needs you to identify the multitude of literary figures interspersed in a fight scene. The top floor has both, a lounge seating and floor seating. The best part of this cafe is the outdoor open air seating which is completely pet friendly.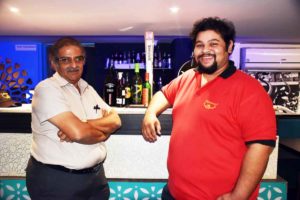 The specialty of Beerbuck Cafe, and true to its name, are flavoured beers. They have a special segment for flavoured beers starring their own mixtures like Peach passion sour, Kappiato and Jalapple. This cafe is the first cafe in Thane that has an exclusive Sula partnership. The cafe is also known for their wine cocktails. One of their three menus is a special wine menu where they suggest dishes that each wine would be best paired with.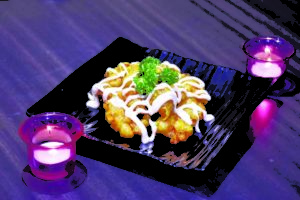 Today, Beerbuck Cafe's customer statistics are highly inclined towards the female population. Ajinkya's idea to make beer a women's drink and to provide a safe environment is what makes this cafe distinctive. The cafe has the advantage of privacy and often sees groups of friends hanging out over a pitcher or tower of beer. But it was a difficult road obtaining their alcohol license. Nine months passed since their inception before they finally acquired their alcohol license. However, the Palkars want to stay true to the name and don't want to venture into hard alcohol for Beerbuck Cafe.
These nine months provided the Palkars with ample amount of time to do all their market research. Today, all their raw materials are personally picked by the owners and only from branded vendors. Their spices for all their recipes are pounded in-house. The recipes themselves are all documented in an attempt to standardize their food quality. The menu, however, changes quarterly. We want people to taste new cuisines, says Ajinkya Palkar.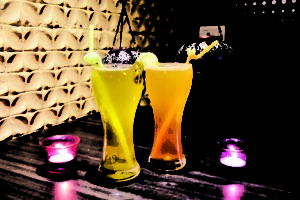 Beerbuck cafe is famous for barbecue chicken pizza, chicken hitler, rosali kebab, crispy chicken in thai sauce, corn rocks in chimichuri sauce, makhmali seekh kebab and surprisingly, dal khichdi. Given the opportunity to taste some of these wonderful dishes, we second that these dishes are definitely worth every penny. The rosali chicken kebab is a wonderful keema enveloped in a thin chicken wrap, while the crispy chicken in thai sauce is magnificent chicken on a stick that is perfectly cooked and still pink on the inside. The dal khichdi, even though unconventional, is mouth watering.
Added advantages are the exotic beers on tap, loads of parking space, and a friendly staff.