JUILI KULKARNI
Boasting of picturesque surroundings, Coco Mansion which is nestled among tall and green Coconut trees is inarguably an epitome of serenity and tranquillity. The beautifully lit bright lamps that warmly welcome you are simply enchanting. Away from the hustle and bustle of the city, this place started by four partners takes you to a different world altogether. Blessed with an enormous amount of space, place with a mansion like decor can easily host birthday parties, weddings, and corporate events.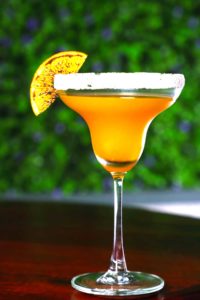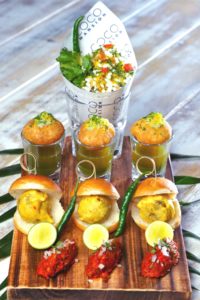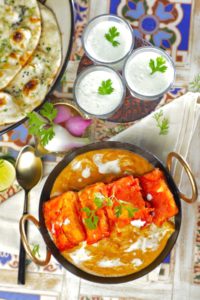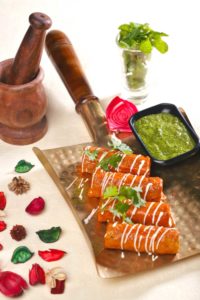 Coco Mansion offers an exotic spread consisting of modern European and pan Asian dishes. The man behind these mouth-watering dishes is none other than the celebrity Chef Mr. Rakesh Talwar.  Thupka soup served with Waterchestnut and Shitake Mushroom Dim Sum gives just the right start to a meal. Moving ahead, there is an envious variety of vegetarian as well as non-vegetarian items in the appetizers section. "Butter Chicken Seekh Kebab is one of the most popular dishes among our customers. We serve the best of two worlds together; Butter Chicken and Seekh Kebab", exclaimed Mr. Piyush Bansod, one of the owners. Mumbai Chowpatty platter is yet another unique name on the menu card. Miniscule versions of Vada Pav and Pav Bhaaji, alongwith Paani Puri and Bhel are neatly presented on the wooden platter. Woodfire Pizzas that are baked not in a regular over, but in a wooden setting made out of fire bricks, enhances the taste of the Italian cuisine. Bombay Mirchi Kebab, Five Mushroom Bruschetta, and Green Thecha Paneer Tikka are some of the other delicious items found here. "We prepare Mocktails using only natural fruits and herbs. This makes the drink not only healthy but also tasty", stated Mr. Piyush. After having a sumptuous meal, a dessert like Cutting Chai Panacotta, Chocolate, Chocolate, Chocolate (three different chocolates in one dish) and Gianduja log with coffee tulip and mini hazelnut mousse are sheer indulgences.
Coco Mansion is neatly divided into three settings; lounge, fine dine, and open seating arrangement. "We strive to cater to all kinds of audiences, those who want to party and dance can enjoy the lounge, those who would like to have a cosy dinner with their family can choose the fine dine, and those who want to sink in the beauty of nature while having their meals can pick up the open setting", explained Mr. Bansod.