Fit mein Best; Core Perfect Fitness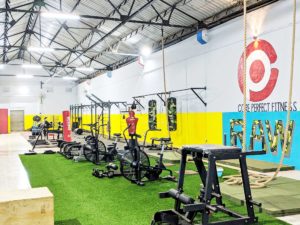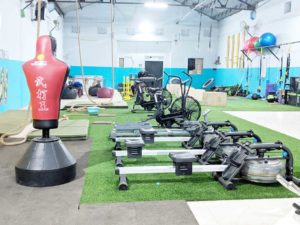 Juili Kulkarni
Thane's 1st Indoor Multisport Fitness Centre, Core Perfect Fitness is unequivocally a jaw dropping and eye popping set up. Located at Kothari Compound in Thane, Core Fitness Centre is started by young fitness freaks.
The mission statement of Core Perfect Fitness amplifies its commitment to provide the citizens of Thane with the best fitness products, professionally trained staff and certified trainers because its members are the Brand Ambassadors and they represent the Core Perfect Fitness brand amongst the masses.
A whopping sum of 5000 sq.ft is on offer at Core Perfect Fitness, which houses Free Body Weight Training Zone, Exclusive Zone for MMA, Wall Climbing Zone, Independent Weight Lifting Area, Multiple Gymnastics Zone, and Cross-fit Level 4 equipment.
In addition to this panoply of options, Core Perfect Fitness is the pioneer in Thane district to house WaterRower Rowing Machine, Reverse Hyper-extension Machine, Bear Crawl Machine, Jerk Table, and Ab-Coaster.
Core Perfect Fitness caters to the heterogeneous population in terms of age, fitness, and preferences. For instance, Core Commitment allows for all freestyle workout patterns. You can work out any way you want. You get an easy access to the entire fitness centre. Whether you come to lift weights or opt for weightless training, you will find everything here to look and feel your best.
Moving on, the Core Tribe Training that is offered by Core Perfect Fitness entails to group of 10-15 members that work under the able aegis of a Fitness Guru. The advantage of this is you can enjoy working out in a group which is absolutely fun and still have the benefit of challenging and personalised workout.
To discover the New You, you can opt for Core Transformation, where you will be provided with one on one sessions with Fitness Guru and avail Core Nutri Gyaan sessions. Core Transformation is aimed at fat reduction or mass gaining or building your body like body builder.
For those who are athletes or want to participate in fitness competitions and federation matches, Core Guru-Chela Magic is the panacea. Nothing gets you to your goals faster than your own personal fitness GURU. The experienced Fitness Gurus at Core Perfect Fitness will burn the midnight oil to create optimal workout sessions for you.
Core Perfect Fitness is not just restricted to adults but also has kids in its ambit. Specially designed one-hour workout sessions for kids to stay fit, active, physically and mentally strong is the Core Active Kidsprogramme.
With its state of the art infrastructure, trained professionals, and certified trainers, there is seldom any doubt that Core Perfect Fitness is Thane's fit mein best. So, all you fitness freaks, when are you heading to this amazing place to have the best of workouts?