"CLAY"ssical Taste at India Bistro
JUILI KULKARNI
Known for its exotic Indian cuisine with a modern touch, India Bistro is celebrating a Clay Pot Food festival. More than a dozen dishes are cooked in clay pots, that pleases the demanding taste buds which always ask the question "What's new?". Keeping in mind, "Change is the only Constant" the multi-chain restaurant has come up with a unique food festival. Some of the dishes that will simply pull the food lovers to India Bistro are Deg Hot Pot Gosht Korma, Paneer Shashlik Masala, Satrangi Biryani, Arbi aur Patta, Bistro Style Fish Curry, Hyderabadi Dum Murgh with Eggs, Murg Bemisal, Caramelized Rabdi Kheer, among others. The moment these dishes gather on your table, the aroma oozing out of them drives you crazy.
Interestingly, cooking in earthenware is labelled as an innovation, despite the fact that in the olden times cooking was primarily done using clay pots. From being an enjoyable activity to a tick in the box task, cooking has seen a paradigm shift. Taking cognition of this, India Bistro has dedicated themselves to serve the typical Indian food. The India Bistro Clay Pot Festival takes us back to the good old days. The enticing fragrance of the globally popular Indian cuisine is magical and we reminisce the days when food was cooked with a lot of time and patience.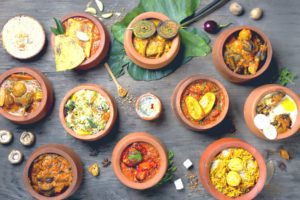 The 13 dishes slow cooked in traditional clay pots are indisputably irresistible. So, all the foodies who want to relish the delicious Indian cuisine cooked in a different style, India Bistro is eagerly waiting to host you for the festival, for it will soon bring down the curtains by the end of this month.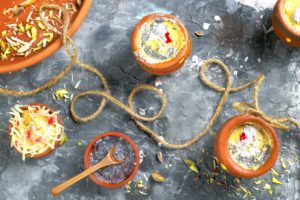 Would you like to savour the "clay"ssical taste of those 13 dishes? India Bistro awaits you to relish your favourite cuisine cooked in earthenware and is ready to serve you the same in traditional clay pots.