CANADA'S TREASURE TORONTO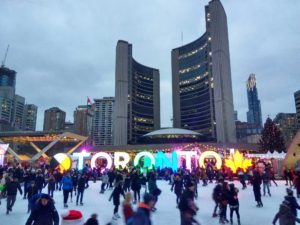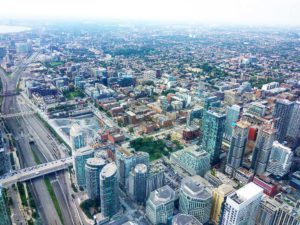 Mitul Dharawat
It has been almost a year since I moved to Toronto, Canada but I still cannot stop admiring the beauty of this city. Beauty, not only in terms of picturesque locations, Harbour front, CN Tower,  but also in terms of beautiful souls which make this place the most immigrant friendly. How do you know if someone is from Canada ?, well, if you hear "sorry" and "thank you" 5 times in a 15 word sentence the person is surely from Canada.
It is certainly difficult for a person from India to adjust to the North American lifestyle, I mean going all the way to the dust bin to throw a small chocolate wrapper? ahh, that's so not Indian. Well I am not venting my anger against people in India, but the fact remains, Toronto is super clear. India has an upper hand in many aspects like a very rich culture,  an interesting history and very active people who can literally not see the clock and work for hours and vis-à-vis Canadians ," it's 5.30 pm, everything can wait but I cannot miss that Hockey match with my son". Family time is equally important here.
Along with Toronto's beautiful skies and clean roads, it has one of the best library networks with excellent state of the art infrastructure. This country is very disable friendly, I would love to share that the government here helps to deliver books to the differently abled at their doorsteps, also a special van helps them move from one place to another as any other public transport vehicle would.
Toronto has everything from the world; Walmart here has every Indian snack loaded on its shelf. Toronto is well known for its maple syrup which you will get in every small grocery store to big malls. Another big tourist attraction here is Tim Hortans coffee shop, it is the go to coffee shop for every Canadian and is relatively cheaper than others and guarantees fresh products, and my personal favorite coffee is the "French Vanilla".
Winters are a bit harsh in Toronto but people enjoy the time and have fun ice skating and playing other winter sports and activities.
Canadians are too sweet, welcoming and are ever ready to help anyone, you won't be surprised if you are walking on a cold winter day and someone would shout from behind, "hey mate come over for some coffee, it's too cold outside."